Join Our Community of Volunteers
On The Rise depends on more than 350 individuals, families, businesses, faith-based communities, schools and other groups who provide energy, time, talents and resources to create and maintain a caring environment for the women who come to On The Rise.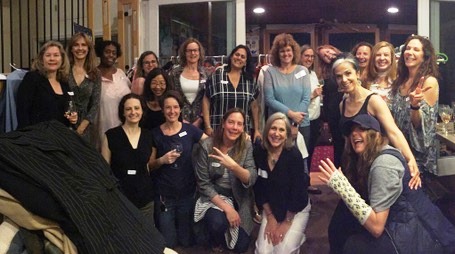 While On The Rise does not invite individuals from the community to work directly with program participants, we offer projects and ways to be involved that demonstrate to women, who often feel shunned by society, that the broader community is concerned for their well-being.
This is because to respect the privacy and confidentiality of the women we work with. We do not offer volunteer opportunities that involve interactions with our women, and therefore do not offer volunteer opportunities while our program is open.
Please take a moment to review our Volunteer Policy prior to starting your service with us.
Service days are held on the first Saturday of each month (unless otherwise noted) from 10AM-1PM. Check our available dates and learn more.
Open six days a week, lunch volunteers cook and drop-off lunch for the women of On The Rise. Learn more.
Support a newly housed woman as she settles into her new home by fulfilling a wish-list of basic household needs. Learn more.
Host a drive to help provide any one (or more!) of our in-kind needs. Learn more.
Our volunteer program is run by our Development team which is also responsible for all social media and e-communications, fulfilling Moving Home Drives, collecting in-kind donations, organizing special events and monitoring our lunch program.
Interested in getting involved? Contact Brie Silva, Development & Engagement Coordinator at sabrina.silva@ontherise.org or 617-497-7968 ext. 36